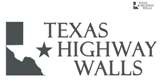 Blake R. Cervenka

Vice President of Construction Operations. Estimating,Client Relationships & Project Management.
Education:
Texas Tech University
Bachelor Of Science In Engineering Technology
Construction Engineering Specialization
Experience:
Over 10 Years of Construction Experience, Including 8 Years of Construction Management & Engineering in the Heavy Civil Construction Industry.

Dion Hecker

Executive Superintendent. Manages all field operations.Ensures production schedules are met, quality control is maintained, and projects come in on budget.
Experience:
Over 20 Years in the Heavy Civil construction industry,specializing in MSE retaining wall construction. Dion has earned a reputation as one of the most knowledgeable people in Texas on the subject of MSE retaining walls.

Joseph Mansour

President: Financial Partner. Ensure that the company maintains a strong financial standing by following sound disciplined business practices. Manages the business operations of the company. A graduate of Millsaps College with a Bachelors degree in Business Administration and a 30 year track record of successful business management in Texas.